KANSAI
The Kansai area has KYOTO, which retains traditional Japanese culture and temples such as Kinkaku-ji and Kiyomizu-dera, OSAKA, famous for food such as okonomiyaki and takoyaki, and KOBE, which is a town of fashion.

---
Pick up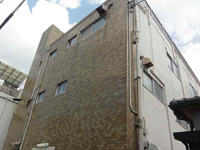 Trucks,Momodani House(guest house & share house in Osaka,Japan)
There is a double decker bed in each room of the 3-story building. It is the location requirements that are very convenient for the base of a business trip, taking up job leaving his family behind, the trip of a group, the individual.

coming of age day(Heian Jingu Shrine)
The day of a ceremony becoming adult from a child. The woman grinds titivation with a kimono. A man becomes smart and manly with a hakama.

shichi-go-san(Heian Jingu Shrine)
Shichi-Go-San is a traditional rite of passage and festival day in Japan for three and seven year-old girls and three and five year-old boys, held annually on November 15.